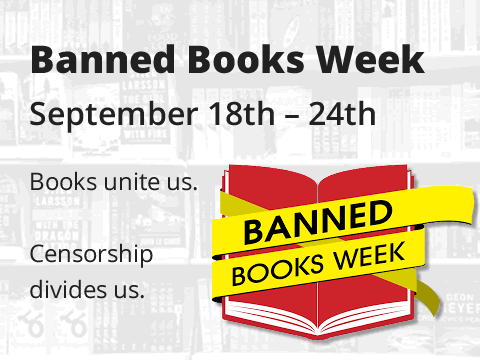 "Banning books give us silence when we need speech. It closes our ears when we need to listen. It makes us blind when we need sight." - Stephen Chbosky
Banned Books Week is September 18th – 24th. Many people are surprised to learn that books are still being banned in our country today, but In April 2022, nonprofit organization PEN America found that 1,586 book bans targeting 1,145 unique books had occurred in the past nine months. In fact, according to the New York Times, more books are being challenged today at a pace not seen for decades.
The most controversial books are banned mainly due to issues of race, sex, sexual orientation, and gender. But other reasons for banning books can include religion (including the Bible), talking animals, or just a plain dislike of the subject matter or author. Check out some of the most banned books of the last ten years that are in our collection.